tablebases.ca
Metal table bases of all types made in Toronto Canada, tbase, xbase, trumpet table base, disk table base, steel plate base, table leg, table frame, barstock table base, cylinder table base, tube frame, half cylinder, double trumpet table base, wire management, customizable adjustable height table bases, folding table bases, industrial style frames DIY
Welcome, and thank you for visiting.
Post legs, table legs, furniture legs just hold up your table, right? As long as there is one on each corner, you're good to go, right? You can buy them all over the web for like $3 just click and buy. They are just a commodity after all. But what are you getting? What are they made of? Who made them and where? If you need something special or different, you'll find yourself asking "IS THAT ALL THERE IS?" We at Soren Holm Incorporated consider them to be anything but a commodity. Every leg is manufactured to your specific needs, with an option list to satisfy almost every requirement. We make them round, square, rectangular, oval and even tapered pyramid shape. You can order the best size, shape, height and finish for your application. You can order them with or for casters, with wire management or adjustable height. You can even order them with the top plate size, shape or positioning that you need to satisfy the design criteria of your project. You can stop looking for what you need, because we can manufacture what you need, right here in our factory.
1-1/4" 1-1/2" 1-3/4" 2" 2-1/2" 3" 4" 6"
3/4" 1" 1-1/4" 1-1/ 2 2" 2-1/2" 3"
1x2 1-1/4x2-1/2" 1-1/2x3"
1-1/4x 2x 2-1/2x 3-1/4x
2-1/2" 2-3/4" 3-1/2" 4-1/2"
Laser cut mounting plates welded. No assembly required. Perfect for CNC drilled tops.
1-5/8" diameter glide, 5/16"-18 x 1-1/4" threaded stem.
Edge Mounted Plate
welded
Stiffening Gussets 4 Way, welded
Stiffening Gussets 3 Way, welded
locking/non-locking Office casters
​2" Diameter
Mask off column & paint plate.
1-1/4" nickel plated glide, 5/16"-18 x 1" threaded stem.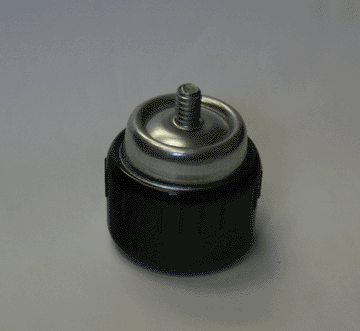 locking/non-locking Industrial casters
2" diameter
Wire Access 01
Laser cut access holes top & bottom. 1-1/2" diameter with rubber grommets.